Compressed Airfilters
An extensive range of compressed air filters for high-efficient removal of contaminants to safeguard your compressed air network and protect your end-products.
AFE compressed air filters are designed for high-efficient removal of solid particles, water aerosols, oil aerosols, hydrocarbons and oil vapours from the compressed a system (up to 50 bar). The extensive range of AFE filters cater to different industrial applications and meet the recommendation of the ISO 8573 standards and comply with the European Pressure Equipment Directive, PED 2014/68/EU.
Designed for economic filtration, our array of AFE filters offer the ideal energy efficiency solutions to achieve industry standards of clean and technically oil-free air tested according to ISO 12500.
AFE air filter models come with a choice of 5 different filter elements grades (P, U, H, S and C) to cater to different applications. Offering exceptional performance, AFE's elements are designed with custom pleated filter media to increase the filter surface area and reduce flow resistance. This ensures greater air handling capacity, less pressure drop, and energy savings.
Looking for a new custom air filter?
Key in your filter requirements below to send us a quick enquiry. Our sales team will get back to you as soon as possible with the suitable model and product details that suit your needs.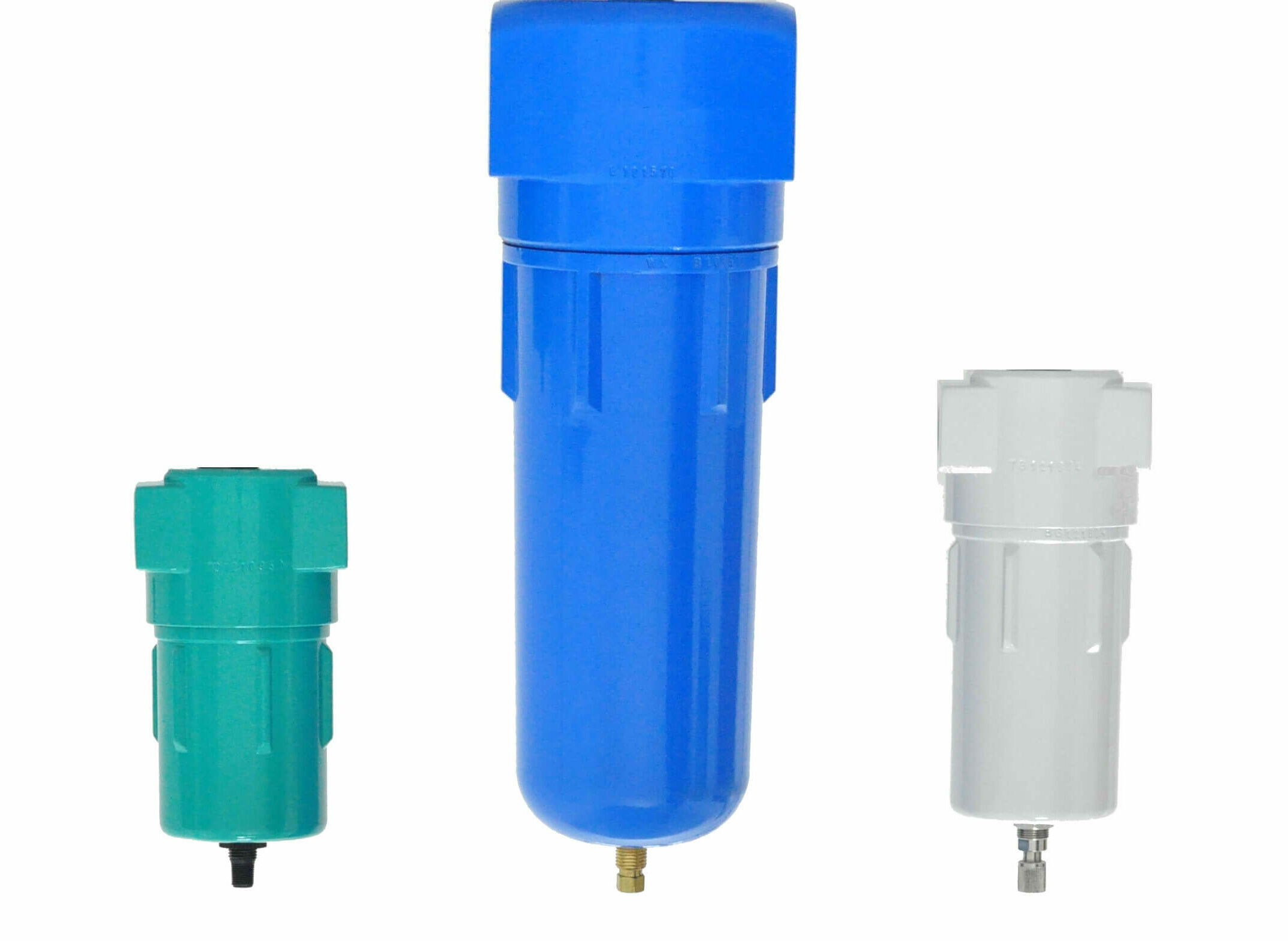 High Performance
Top quality materials such as stainless steel cores, epoxy sealed caps, double O-rings, and anti-corrosive coated filter housings are used for optimal performance and reliability.
Easy Maintenance
Push-fit element securing method without tie-rod for quick replacement and easier filter maintenance in future.
Reliability Guaranteed
Our robust filter housings are built to last, deliver exceptional air quality and come with 10 years warranty.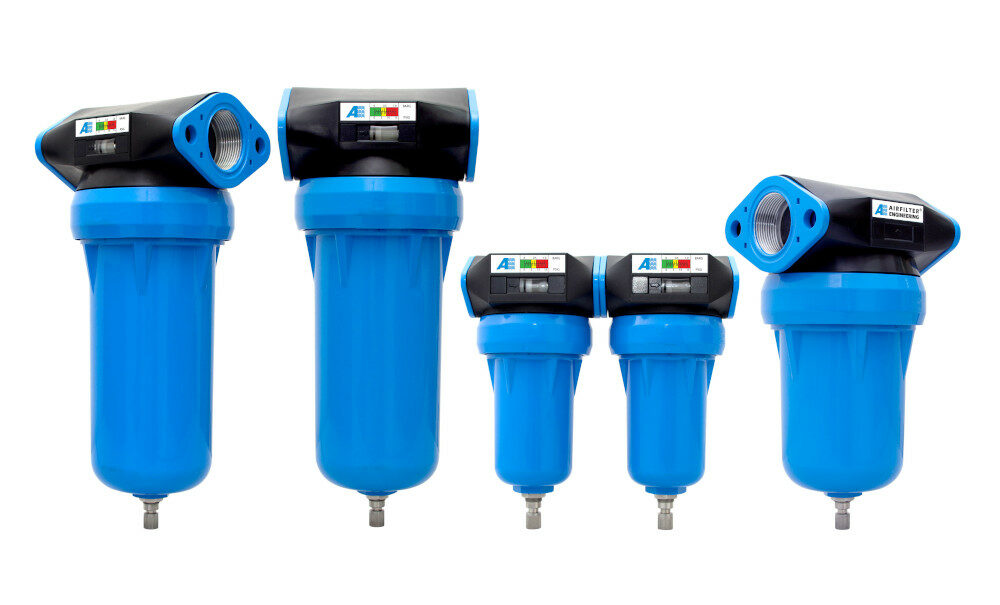 Airfilter Engineering has developed a comprehensive range of filter grades to cater to the requirements of different applications. All filters and elements can also be custom-made to suit your needs, with custom labelling and paint.
 
AFE Filtration Grade
Application
Grade P
For coarse pre-filtration


Particle removal down to 3 micron

Grade U
For general filtration
Particle removal down to 1 micron


Oil content down to 0.1 mg/m

3

at 20°C

Grade H
For high performance filtration
Particle removal down to 0.01 micron


Oil content down to 0.01 mg/m

3

at 20°C

Grade S
For high performance filtration
Particle removal down to 0.01 micron


Oil content down to 0.001 mg/m

3

at 20°C in conjunction with filter grade H

Grade C
Activated carbon filter for odour removal
Applicable in oil lubricated compressors


For removal of oil content down to 0.001 mg/m

3

at 20°C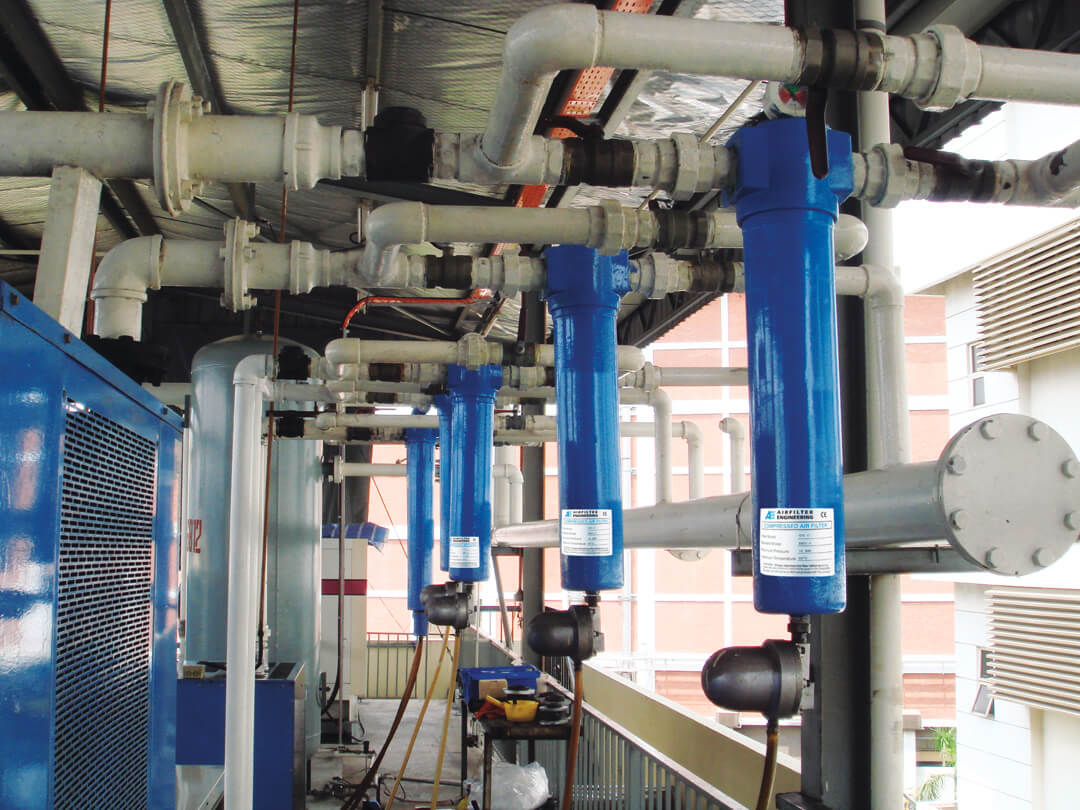 Related Products
Explore our range of compressed air treatments products. Clean & Dry air begins with Us!